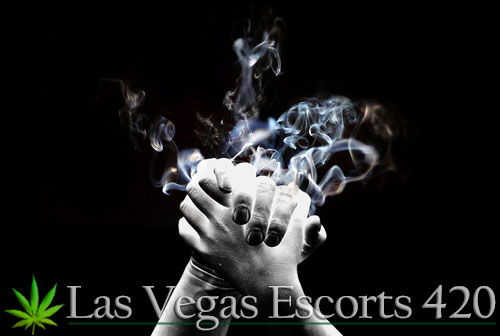 Let's face it. Enjoying marijuana is always much easier to do when you have others around you. There's just an entirely different affect to be had when you're with friends and other like minded individuals. But how in the world are you suppose to do that when you don't know anyone in town? Well, we can always connect you with some of the very best escorts who wouldn't mind smoking down with you. However, if you'd like a few other options to track down others to share weed experiences with, there are several different ways to go about doing it. And don't worry, we've got the insights to help out.
High There Review
This is one of the different marijuana dating site apps you might want to check out. It's pretty straight forward and gets right to the point. Everyone on the weed dating app is there because they enjoy weed. Of course, they might want to hang out just to smoke or they are looking for something else all together. There is a space for you to type in your personal blurb about what you're looking for and what you want to do while in Vegas. There is also a nice section where you select thumbnail icons relating to what you're interested in. This This can include wanting to chat, what kind of pot you're interested in, your energy levels and so on. All of this makes it easy to find someone who might share the same interests.
The High There app works like many of the other dating applications out there. You see a profile picture and you swipe right if you're into it or you swipe left if you'd like to pass. If you both swipe right on one another you are then free to communicate back and forth.
420 Singles Review
This application doesn't give as many options as the High There app, but it is at least usable and worth wile to check out. You can search for people only based on age, gender and distance. This is a bit of a bummer because when looking for someone you want to smoke pot with, you may not really care about age or gender, but instead you may instead want someone with high energy or someone who wants to chat or potentially date. With this app you don't know any of that. And if you're in Vegas for only a few days you need to know if the person you're setting up a date with is the right kind of pot user, or if you're wasting your time.
420 Friends
If you've ever used the dating website/application OKCupid than you will have a general idea as to how this one works. It requires a good amount of time and dedication for all the inputting and typing you're going to do. Maybe that's alright with me. But at the same time, if you're only going to spend a few days in Vegas do you really want to put in all that effort in typing out a giant profile, creating special "moments" on your profile and typing out headlines. If you're into adding the information you might find someone who perfectly connects to you. If you'd ready avoid spending that kind of time typing in everything and you just want to get right into the yes or no method of finding people, you should steer to the other options.
Tinder
We're going to put this up here just because it's so easy, and if you're into mobile dating apps you probably already have it. There are some good ones out there, such as Bumble. However, the problem with Bumble is the girl needs to send a message first, and if the girl has a ton of matches they may take days, if not longer, to ever send out a message. By the time they send out a message it is possible you are gone. Of course if you're a female the power is a bit more in your hands with speeding up the process, but even so it slows down when compared to Tinder, which is why for quick dating options, Tinder is still a viable options.
Whenever you're in Las Vegas to enjoy the sights, some Las Vegas escorts service, the sounds and the weed, you'll have plenty of opportunities for you to enjoy the pot with new friends. You just need to decide on where you meet these new friends. From dating app opportunities to escorts with smoking passions, there are plenty of ways you can break out of the mold and enjoy your time in Vegas.